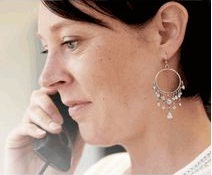 CIGNA and The Partnership at Drugfree.org are kicking off a monthly series of telephone seminars that will help you better understand today's changing landscape of substance abuse. The seminars are free and there is no registration required. They're open to any parent, caregiver or loved one interested in learning more about teen drug addiction. Each seminar will include the participation of a leading expert within the field and a parent from The Partnership at Drugfree.org's Parent Advisory Board, who will share his or her personal experience with the topic being presented.
WHAT:
Did you know that one in five teens has used a prescription drug not prescribed to them by a doctor?* This month's podcast and Q&A will explore teen abuse of prescription and over-the-counter drugs and what parents can do to prevent this dangerous behavior.
WHO:
Steve Pasierb, MEd, President and CEO of The Partnership at Drugfree.org
Phil Bauer, father and Parent Advisory Board Member of The Partnership at Drugfree.org. Phil lost his youngest son, Mark, to prescription drug abuse in 2004 and is committed to raising awareness about the risks of these actions.
WHEN:
Wednesday, September 21, 2011
Noon- 1:00 pm EDT
HOW:
For U.S. / Canada residents, dial the toll-free number 1 (866) 431-5314 and international residents dial the toll-free number 1 (719) 457-2626. When prompted, enter the passcode 602873.